Book a Reading
"The desire to know something is what brings us to divination in the first place."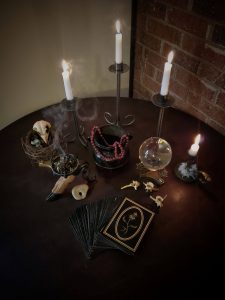 What is it you desire to know? It is your desire to know something – your question – that will guide the reading I perform for you. The more specific your question the more specific the advice I can extract from the cards. For your reading I will select from my collection a deck of tarot, playing cards or Lenormand in which to pose your question to.
When you purchase your reading you have an option to select having it emailed to you as a PDF or a live reading via Zoom.
If you select PDF your reading will be emailed to you within 72 hours.
If you select Zoom you will need to have it installed on your computer or mobile device. I will also email you to schedule a reading within 72 hours.